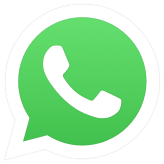 Ventas
Software profesional para alquileres, Venta/Renta(Alquiler) de trajes, vestidos y accesorios.
Especificamente diseñado para alquileres y venta, solucion profesional eCommerce.
Agenda automatica de mercancias, comprobantes, controles, reportes, alertas.
Solucion profesional eCommerce comercio electronico, catálogo web, catálogo pdf, promocion
5 Puntos de venta, Hospedaje web, Correo para negocios, Software punto de venta, Hardware punto de venta, Consumibles, Etiquetas, Consultoria, Coaching, Best practices.


Hablamos Español
We speak English
On parle Francais
Parliamo Italiano
Wir sprechen Deutsch
Falamos Português


Correo electrónico
Enviar correo electronico

Todo Mexico sin costo
33-3109-4414

Internacional
(52)-33-3109-4414

WhatsApp de atencion a clientes
(521)-331-341-4060

Mensaje WhatsApp
Enviar mensaje (521)-331-341-4060

Mensaje SMS
Enviar mensaje (521)-331-341-4060



Disponible.
Disponible para todo México: Aguascalientes, Baja California, Baja California Sur, Campeche, Chiapas, Chihuahua, Coahuila, Colima, Distrito Federal, Durango, Estado de México, Guanajuato, Guerrero, Hidalgo, Jalisco, Michoacán, Morelos, Nayarit, Nuevo León, Oaxaca, Puebla, Querétaro, Quintana Roo, San Luis Potosí, Sinaloa, Sonora, Tabasco, Tamaulipas, Tlaxcala, Veracruz, Yucatán, Zacatecas

Tambien disponible en 146 paises, incluyendo: Canada, USA Estados Unidos, Mexico, Argentina, Bolivia, Brasil, Chile, Colombia, Costa Rica, Cuba, Ecuador, El Salvador, España, Guatemala, Honduras, Nicaragua, Panamá, Paraguay, Perú, Puerto Rico, República Dominicana, Uruguay, Venezuela, Algeria, American Samoa, Andorra, Anguilla, Antigua and Barbuda, Argentina, Argentina, Aruba, Australia, Austria, Bahamas, Bangladesh, Barbados, Belgium, Belize, Bermuda, Bolivia, Botswana, Brazil, British Virgin Islands, Brunei, Bulgaria, Cameroon, Canada, Cayman Islands, Chile, China, Colombia, Cook Islands, Costa Rica, Croatia, Cuba, Cyprus, Czechia, Denmark, Dominica, Ecuadoir, Egypt, El Salvador, España, Estonia, Eswatini, Federated States of Micronesia, Fiji, Finland, France, Germany, Ghana, Gibraltar, Greece, Grenada, Guam, Guatemala, Guinea Ecuatorial, Guyana, Honduras, Hong Kong, Hungary, India, Iraq, Isle of Man, Israel, Italy, Jamaica, Jordan, Kazakhstan, Kenya, Kiribati, Latvia, Lebanon, Lesotho, Liberia, Lithuania, Luxembourg, Madagascar, Malawi, Malaysia, Malta, Marshall Islands, Mauritius, Mexico, Montserrat, Morocco, Myanmar, Namibia, Nauru, Nepal, Netherlands, New Zealand, Nicaragua, Nigeria, Northern Mariana Islands, Norway, Pakistan, Palau, Panama, Papua New Guinea, Paraguay, Peru, Philippines, Poland, Portugal, Puerto Rico, Republic of Ireland, Republica Dominicana, Romania, Russia, Rwanda, Saint Kitts and Nevis, Saint Lucia, Saint Vincent and the Grenadines, Samoa, Seychelles, Sierra Leone, Singapore, Slovakia, Slovenia, Solomon Islands, South Africa, Spain, Sri Lanka, Suriname, Sweden, Switzerland, Tanzania, Thailand, The Gambia, Tonga, Trinidad and Tobago, Turkey, U.S. Virgin Islands, Uganda, Ukraine, United Kingdom, United States, Uruguay, Vanuatu, Venezuela, Yemen, Zambia, Zimbabwe.

Cumple con la legislacion, impuestos, facturacion, usos y costumbres en los paises mencionados, y se adapta rapidamente a cualquier requerimiento futuro.