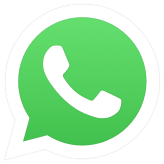 Suit, dress, accessories, services and goods. Selling/rentals system
The most complete solution for renting suits, dresses and accessories
Its a system *specifically* designed to control and assist at all times in the operation and management of rentals business. It is not a POS adaptation. Dont buy problems with other patched systems.

It easily adapts to your company design and corporative image
Rental of any good or merchandise in general
Easily show your catalog in picture or video, with any web device.
Easily monitor and manage all your locations with total system integration, from wherever you are.
Avoid renting the same garment twice in the same date, but allow to rent the garment on a future date, the system carries the schedule for every garment. Flawlesly
Avoid renting the same garment twice in the same event
Avoid unauthorized discounts
Expenses control
The system automatically suggest what other garment to use in case the first one is already booked.
Suit/dress (garments in general, goods/services) and accessories sales and rentals. Schedule, history, catalog, reports, stocking, maximum and minimum, late fees, damages, etc...
Content security, your pictures will remain in the same server.
Superior security, all our software is audited, we advise national and international organizations about their security.
We control tens of thousands garments with our systems.
We have all you need for you to start today.
We import your data to the system ( free in some cases, costs apply in some other)
Special training available, its commonly not required, the system facilitates the rapid learning of its usage.
Low learning curve, due to the system structure.
Online help always available.
Remote support, we are with you in less than 3 minutes.

Many years of development, operation and optimization of the sistem have resulted in a tested, complete, stable, redituable, useful and propositive system. Constant free upgrades. Prepared to simplify the operation and optimization of your procedures. Ready to adapt to new requeriments your company may have in the future. Hosted in our own dedicated servers, avoid problems with shared servers and improvised offers.

FABRIC LABELS

Washable/Dry washable fabric labels, fabric label printers, consumables.

Sales offer

When requesting the demo, get the current sales offer.

Main system features

Rental of suits, dresses, smokings, costumes, togas, XV Años and accessories
Selling of suits, dresses, smokings, customes, togas, services and accessories
Sale and rental of any merchandise or product
Control all points of sale from a single screen, wherever you are
Unlimited garments
Unlimited branches
Unlimited users
Unlimited date blocking for each garment/goods agenda, for rentals or demos, avoid renting the same garment twice at the same time.
Tracking of each unique garment/goods
Real time stock of all points of sale
Automatic garment backordering, ensure orders regardless garment location
Invoice / Sales note / Contract / ticket right from screen. Integrated CFDI invoice soon. Complies with the invoicing legislation in your country.
Internal message comunication
eMail-free communication across stores, communicate without giving an email distraction to your employees
Client control, information, measures, purchases, followup
Client followup
Several mechanisms available to minimize stealing, leaks and anomalies in operation in general
Improve your service quality and productivity by reducing inconsistencies with the procedure control, increasing your profit
Late fees automatic control
Main reports
Sales per store

Stock per store

Income per store

Full garment historial, from purchase to last rental.

Services pending payment

Most requested services

Orders to be delivered late

Orders not returned

Client orders

Staff checking and checkout

Among others (51 total)


Website

Shopping cart
Sale of goods/services and accessories
Accept credit cards payments. (Visa, Master Card, Discover, American Express, Discover)
Accept convenience store payments. (oxxo, 7eleven, Elektra, Soriana, FarmaciasGuadalajara)
Merchandise catalog. Automatically updated
Multilocation, multiwarehouse
Polls
News for clients
Dynamic content, update your website easily (texts, images, etc.) without the need to learn programming languages.
Event calendar
The client can set and review orders online.
Improve your customer care with the included free live chat, or premium

Monthly payment licensing

Monthly payment for licensing
Always the latest version
Same day delivery

Extra benefits:

It is NOT a modified point of sale, its a specifically designed system to rent goods/services and accessories, with capacity to sell online. Protect your investment, dont let them leave you stranded with a improvised system and unable to rent your goods.
Improve your business operation
Reduce your losses
Ensure garments rentals, no matter what branch they are at.
Ensure all rentals are paid and correctly recorded.
To ease each branch audit.
To document and to ease and ensure collection of late fees.
Multilocation
Multilanguaje
Supervise your stores 24x7 from anywhere in the world from your computer, laptop, tablet or smartphone
Total integration with your current website
We have SEO diploma from Google, System is optimized to get excellent results in search engines. You found us by the internet and not from a brochure, magazine or newspaper. We do excellent SEO (Search Engine Optimization)
We have barcode readers, label printers, all required consumables

Graphic design:

Completely adapts to your corporative image.
Custom design can be applied over the pubic web page


Solid support:

Lifetime warranty
Qualified technical support available 24x7, in 2 minutes we are at your computer
This system is in constant development and improvement with companies around the world
We specialize in custom software development
This system has 18 years of constant usage, debugging and improvement at real companies with real problems, real scenarios, real requirements
Developed in php & mysql robust and flexible platform
35 year experience in software development and tech support


Thousands of additional features. Its simply the best option in cost/benefit. We can demostrate this easily. Contact us


Request a free demonstration | Watch it online | Ordering

Questions? call us!! We will gladly help you
Call toll free Mexico 01 33 3109 4414 | International: 52 33 3109 4414 | Whatsapp: 521 331 341 4060

Teamviewer for in screen demo or support

Available for: Aguascalientes, Baja California, Baja California Sur, Campeche, Chiapas, Chihuahua, Coahuila, Colima, Distrito Federal, Durango, Estado de México, Guanajuato, Guerrero, Hidalgo, Jalisco, Michoacán, Morelos, Nayarit, Nuevo León, Oaxaca, Puebla, Querétaro, Quintana Roo, San Luis Potosí, Sinaloa, Sonora, Tabasco, Tamaulipas, Tlaxcala, Veracruz, Yucatán, Zacatecas

Also available for 146 countries including: Canada, USA Estados Unidos, Mexico, Argentina, Bolivia, Brasil, Chile, Colombia, Costa Rica, Cuba, Ecuador, El Salvador, España, Guatemala, Honduras, Nicaragua, Panamá, Paraguay, Perú, Puerto Rico, República Dominicana, Uruguay, Venezuela, Algeria, American Samoa, Andorra, Anguilla, Antigua and Barbuda, Argentina, Argentina, Aruba, Australia, Austria, Bahamas, Bangladesh, Barbados, Belgium, Belize, Bermuda, Bolivia, Botswana, Brazil, British Virgin Islands, Brunei, Bulgaria, Cameroon, Canada, Cayman Islands, Chile, Chile, China, Colombia, Colombia, Cook Islands, Costa Rica, Costa Rica, Croatia, Cuba, Cyprus, Czechia, Denmark, Dominica, Ecuadoir, Egypt, El Salvador, España, Estonia, Eswatini, Federated States of Micronesia, Fiji, Finland, France, Germany, Ghana, Gibraltar, Greece, Grenada, Guam, Guatemala, Guinea Ecuatorial, Guyana, Honduras, Hong Kong, Hungary, India, Iraq, Isle of Man, Israel, Italy, Jamaica, Jordan, Kazakhstan, Kenya, Kiribati, Latvia, Lebanon, Lesotho, Liberia, Lithuania, Luxembourg, Madagascar, Malawi, Malaysia, Malta, Marshall Islands, Mauritius, Mexico, Mexico, Montserrat, Morocco, Myanmar, Namibia, Nauru, Nepal, Netherlands, New Zealand, Nicaragua, Nigeria, Northern Mariana Islands, Norway, Pakistan, Palau, Panama, Panama, Papua New Guinea, Paraguay, Peru, Philippines, Poland, Portugal, Puerto Rico, Republic of Ireland, Republica Dominicana, Romania, Russia, Rwanda, Saint Kitts and Nevis, Saint Lucia, Saint Vincent and the Grenadines, Samoa, Seychelles, Sierra Leone, Singapore, Slovakia, Slovenia, Solomon Islands, South Africa, Spain, Sri Lanka, Suriname, Sweden, Switzerland, Tanzania, Thailand, The Gambia, Tonga, Trinidad and Tobago, Turkey, U.S. Virgin Islands, Uganda, Ukraine, United Kingdom, United States, Uruguay, Vanuatu, Venezuela, Yemen, Zambia, Zimbabwe And any other english/spanish speaking country (at some percentaje)
It complies with the legislation and percentage of taxes and uses and customs in the mentioned countries, and adapts to any future requirement.




Currently available in countries where english/spanish is spoken in some proportion: